CAI Tokyo office was closed in the end of November. CAI Taiwan will succeed their operation job in Japan from now on. There are 4 leasing companies of Triton, Textainer, Seaco and UES who have the office or appointing the agent in Japan. However, there is possibility of the extinction of the Japanese office in Seaco depending on the new owner because it has been put up for sale now. In the 1980s, many lease companies had an own office or agency in Japan. The overseas move of factory by the strong yen after a Plaza Agreement of 1985 brought Japan a decrease in export and made the foreign shipping lines reducing the number of calling at a port and withdrawing from Japan. As a result, the small and medium size leasing company withdrew from Japan in response to it. It is a first rule that the container leasing company establishes an office or an agency in the place where there is a main shipping line.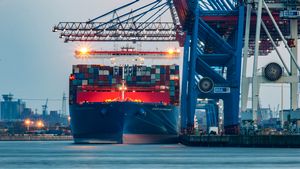 On the other hand, there were 6 major Japanese shipping lines of NYK, MOL, K Line, YS Line, Japan Line, Showa Line around 1990. NYK merged Nippon Liner System on 1991 which was established as the liner company after Liner dept. of YS Line and Japan Line merged on an equal footing in 1989. In addition, 3 major Japanese shipping Lines were left in Japan after NYK merged Showa Line in 1998. These 3 lines were ranked within the 15th in the operation scale in the world. They established Ocean Network Express (ONE) in April 2018 after integrating their liner dept. and set up their operational headquarter in Singapore. ONE has 240 containerships with the operating fleet size of 1.44 million TEU which has made them the No. 6 largest shipping line with 7% of global share to cover 85 service routes by calling over 200 ports in the world. There is no container liner shipping in Japan other than ONE who operates in a global scale. There is no the container ocean carrier in Japan substantially.
    For a leasing company, it is nature that ONE is put for the jurisdiction of Singapore geographically. However, Triton sets up the office in Tokyo having high cost sequentially and puts ONE for the jurisdiction of the Tokyo office. Textainer sets up the office in Yokohama, but they leave the jurisdiction of ONE to Textainer Singapore, but watch Taiwan, a Korean territory. Why is it? Of course it may say that they have been doing a business activity in Japan for a long time so far. However, one is the careful service mind and consideration to the customer offered by Japanese. I think that the people of other countries, even an Asian cannot readily imitate this kind of thoughtful mind. It is a big advantage that we could share the same space with a person, group or company that is dispatching information occurring in Japan. It must be quick and correct that we could get the true information in Japan about the activity of a Japanese company playing an active part abroad. Their movement seems to be against a world trend, but I find some value in their action. It shows their high insight how much UES could understand Japan market and how important they would put on ONE as UES would leave us, EFI to handle Japan market.
    Going to extremes, the Japanese puts weight for the connection of the vertical society. They make much of the same subsidiary company, a group, position but make a wall for the outside. The Holding company of ONE is put in Japan, too. It is certain that ONE attaches great importance to a Japanese shipper in this sense.
It would be a great power that people could obtain the information earlier possible about Japanese company to play much active overseas. It is not to be undervalued that any information is dispatched still more from Japan to the world. On the other hand, it is the limited range of my impression but I think that a friend of mine in Hong Kong , my acquaintance in Singapore would be in strong connection in the vertical society as well as the wide social because of mind of the overseas Chinese or Chinese DNA? The same information would be shared with their friends in an instant. The competition between them is fierce, though. They would be in friendly rivalry with each other. It could be hard for Japanese to survive the coming times unless we should learn it from them.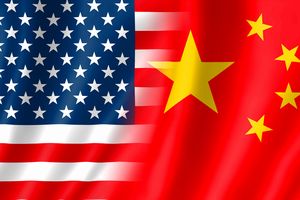 The U.S. and China trade war stopped that the United States imposed the additional duty of the 200 billion dollars scale on a Chinese product from January, 2019 and was evaded temporarily for a period of grace of 90 days. Therefore, as for the export rush from China, it is expected to continue in China before the lunar New Year, Feb. 5, 2019 in order to avoid additional duty. But USA raises a duty from 10% to 25% to the Chinese product 90 days later if USA and China could not reach to an agreement. By the way, the trade balance of November that China announced is the black of 35,500 million dollars. It increased by 27.6% from a year earlier which proves export rush to be expanding.
    The new container factory stock in China at the end of Nov. 2018 is about 735,500TEU (including 37,000TEU for Reefer containers) which decreased by 5% compared with the month before. The new container price is $1,850 per 20f. 5% decrease compared with the month before. Chinese container maker try hard to fill the production space by getting the order of the new container for the next fiscal year.
    Our company performance was bad in the first half of the year but it has been dramatically improving in the 2nd half of the year. Several big projects have continuously been concluded so that we are looking forward to the next year. We will start with the number of 20 staff in January 2019. After putting recruitment of talented people on our homepage one American in its 50s sent his resume by email. He was from US Army Forces and was a professional in electricity and was interested in work of Thermo King.
We decided to have an interview with him at once because we are recruiting Engineer.
Unfortunately we couldn't but give it up because he had to go back to the home 3 years later due to family problem. We wanted such talented and experienced person because there are many on-side work increasing these days. We are seriously facing the situation of need such talented person, even the foreigner. We don't mind even a foreigner if he is a capable person. I am excited when I think about the situation working using English in an office. I really wish a younger Japanese to eagerly challenge to the new things with strong will in this sense.