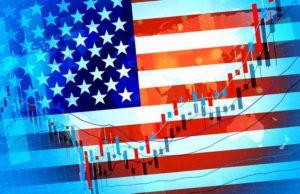 It is encouraging for the global economy that US economic activity due to expenditure from staying at home remains strong. One of the indications is the preliminary employment statistics for March. The number of employees in the non-agricultural sector increased by 916,000 from the previous month. The unemployment rate is 6.0%, an improvement by 0.2% from the previous month. Focusing on the number of employees by industry, the employment increased by 50,300 in the manufacturing industry from last month. According to the US ISM (Institute for Supply Management) Manufacturing Report On Business in March, it has reached the highest level since March 1937, and the employment is expected to continue to increase over the next three months. On the other hand, the number of the employment in the restaurant business, which represents normal living conditions, increased by 175,000 from the previous month, and by 40,000 in the accommodation business, demonstrating that daily life is gradually returning back
    The second point is that the number of vaccinated people is steadily increasing. According to US Centers for Disease Control and Prevention on April 2nd, 30% of the total population was vaccinated once. It seems that vaccination will be further encouraged by the guidelines issued that those who have completed vaccination can travel domestically and internationally. The third is the $1.9 trillion COVID-19 economic policy which President Biden signed on March 11th with cash benefits for low-income earners, as well as the $2.3 trillion economic measures, which was announced on March 31 as a growth strategy, over the next eight years for infrastructure development and climatic change. This accounts for 20% of US GDP in 2020. Including President Trump's COVID-19 countermeasures, the fiscal stimulus is close to 40% of the GDP spent in the New Deal policy implemented during the Great Depression in 1929. The United States is driving the world economy. We can see how seriously the United States is confronting COVID-19.
    Countries around the world have been controlling COVID-19 by keeping a balance between COVID-19 pandemic prevention measures and the resumption of economic activities.
    International Monetary Fund (IMF) revised the World Economic Outlook on April 6th.
International Monetary Fund (IMF)
World Economic Outlook
Revised on April 6th, 2021
| | | |
| --- | --- | --- |
| | 2021 | 2022 |
| Worldwide | 6.0% | 4.4% |
| US | 6.4% | 3.5% |
| EURO | 4.4% | 3.7% |
| England | 5.3% | 5.1% |
| China | 8.4% | 5.6% |
| India | 12.5% | 6.9% |
| Brazil | 3.7% | 2.6% |
| Japan | 3.3% | 2.5% |
    The Biden administration announced a corporate tax increase of about $2.5 trillion on April 7th. This aims to secure sound financial resources for economic measures of $2.3 trillion, by increasing federal corporate tax from 21% to 28% in the coming 15 years, doubling the tax on foreign income of multinational companies to 21%, and by introducing minimum 15% tax on the profits of large companies.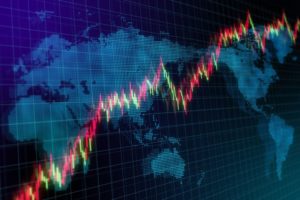 On the other hand, there are some negative factors for the world economy.
1) Expansion of COVID-19 in Europe
― Spread of the variant. Continuing lockdown in major countries of Germany, France and Italy. Prolonged economic recovery due to delayed vaccination.
2) Intensifying trade and political friction between the United States and China
― Imposing sanctions on each other. Impact on supply chain. Global Logistics disruption.
3) Inflationary pressure
― Under COVID-19, restraint of consumption causes excess savings in households. In particular, the production of goods may not be able to catch up with the additional fiscal stimulus in U.S. There is a possibility that global shortages of goods will become prominent, and concerns against inflation will increase drastically especially in emerging countries.
4) Rise in US long-term interest rates
― US Dollars invested in the world would come back to USA for stable profit. High appreciation of US Dollars. It can damage the world's economic growth.
The Shipping Guide cites Drewry Maritime Research's freight index dated April 12th. According to that, the global container freight comprehensive index for the eight major routes in the world is $4,883.43 per FEU, which is 0.2% ($12) up from the previous week, and 220% above the level of the same period last year. The average since the beginning of this year is $5,139 per FEU, which is $1,773 higher than the average of $3,381 for the past five years.
The spot freights for the second week of April are as follows.
For Europe
Shanghai / Rotterdam – $7,852 per FEU, 5% or $376 up from previous week
For US
Shanghai / Los Angeles – $4,202 per FEU, 4% or $181 down
Shanghai / New York – $6,705 per FEU, 2% or $116 down
The freight index for the third week of this month is expected to remain stable.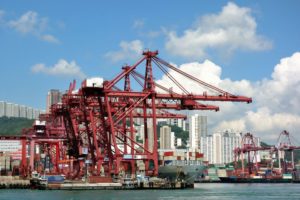 The freight negotiations for 2021 between the shipping lines and major Japanese shippers resulted in a significant freight increase compared to last year. Shippers gave priority to securing vessel space and solving container shortages, and set the MQC (Minimum Quantity Commitment) higher. As a result, with the exception of major forwarders and NVOCCs, space restrictions are likely to force them to make spot contracts every one to three months instead of annual contracts. If cargo movements ex China and Asia continue to expand, the vessel space for export from Japan will be limited, so there will be competition for space. Rail Land Bridge via China & Russia to Europe can be an option, but it is doubtful whether it can be an alternative route because of delays in rail schedules and expensive fares. The function of forwarders and NVOCCs itself is likely to be questioned. Under such circumstances, a major NVOCC, Japan Trust (President Tetsumasa Suga), chartered a conventional ship from Nagoya to Los Angeles in response to a request from shippers who had to export over gauge cargo such as machine tools and equipment, etc. by the end of the fiscal year, and the vessel sailed out safely on March 31st. They have cultivated a new role of NVOCC, haven't they?
    Global COVID-19 pandemic, the backlog of container ships by port congestion around the world, Suez Canal blockage by a container ship that went aground on March 29th causing not only delay in container ships' schedule in European routes but also a further turmoil in container empty positioning to Asia, and the strong demand from China and Asia to Europe and U.S that comes from high consumption of goods when staying at home; we have to be prepared that freight will remain high and the shortage of containers will continue for the time being due to above factors. Such situation will guarantee container leasing companies a container utilization rate of nearly 100% throughout the year.
    In addition, the current situation is that the more speculatively new containers are manufactured, the longer they can be operated with a long-term lease. This means that shipping companies have more containers than necessary. That is, when shipping lines start to picking up their own containers, and when the excess empty boxes in Europe and U.S start to being positioned to China and Asia smoothly, we have to keep in mind that a large number of such long-term lease containers that have reached contract expiry will be re-delivered in China and Asia.
    The newly built container price at the end of March is $3,550 per 20f, which is $150 (4%) down compared to $3,700 per 20f in February. China container factory inventory is 289,204 TEU (Dry: 229,280 TEU, Reefer: 59,924 TEU). The number of new containers manufactured in March is 597,878 TEU (Dry: 544,914 TEU, Reefer: 52,964 TEU), which is the record high for the past five years as the number of manufactured containers per month.
    In Japan, three prefectures of Tokyo, Kyoto, and Okinawa were applied with "semi-emergency coronavirus measures" on April 12th, resulting in six prefectures in total, with Osaka, Hyogo, and Miyagi which have already been applied with the measures. It will be applied until May 5th (until May 11th in Tokyo). Vaccination for the elderly aged 65 and over began on the 12th in some local governments. Vaccine supply and inoculation in Japan are far behind those in the world. Many people are beginning to get tired of refraining from going out.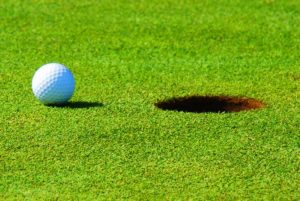 On such gloomy morning of April 12th, good news came in to please golf fans. The big news is that Hideki Matsuyama won his first victory with a score of 278, under 10 in the Masters Tournament, which is a long-cherished wish of the Japanese. This is the first accomplishment for a Japanese and for an Asian. On the other hand, Hisako Higuchi won the 1977 Women's PGA Championship and Hinako Shibuno won the 2019 AIG Women's Open. Among golf lovers, it has been said to be one of the seven wonders of the world why Japanese men cannot win the four major world men's golf majors.
    Japanese men could not be reliable at all, aren't they? When we focus on Japanese women, Naomi Osaka has won the US Open (2018 and 2020) and the Australian Open (2019 and 2021) four times at the Grand Slam, the world's four major tennis tournaments. In 2011 FIFA Women's World Cup, "Nadeshiko Japan" fought the final match against the United States with a tie of 2-2, and won the game for the first time with penalty shootout of 3-1. The tournament victory was the first achievement by Asian for both men and women. That image still remains vivid in my mind. This demonstrated the strength of Japanese women to the world. There must be many husbands in Japan who can't win against their wives. In the World Economic Forum's "Gender Gap Index 2021", Japan is in the 120th out of 156 countries around the world, and I think there are many Japanese men who have doubts about this ranking.
(Translated by Ms. Chizuru Oowada)