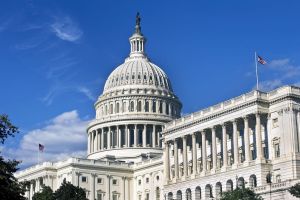 It's a bit old topic, but in mid-April this year, two envelopes were posted to my home from the US government. Thinking of them as the usual US pension letters, I opened them and found they were checks for $1,400 to me and my wife respectively. On a thin and narrow strip of check with the backdrop of the Statue of Liberty, which symbolizes the US, only our names, address, and the amount $****1,400*00 are printed, without any explanation letter enclosed. Immediately, it turned out that it was the check issued by President Biden to rescue the American people. However, I was very surprised why we, who are not Americans, could get it. A letter with the White House's letterhead and President Biden's signature on it was sent to me the next week, and to my wife two weeks later. It was to notify that President Biden signed the American Rescue Plan on March 11th and that we should claim that amount to IRS directly if we had not yet received a $1,400 check.
    We can see how urgently the US government wanted to deliver the check for $1,400 to the US people. So that, I think the explanation letter was mailed later. I was convinced that President Biden's enthusiastic and sincere intention was surely conveyed to the public. This makes me think how seriously the US government is taking COVID-19 countermeasures, how urgently it is aiming to recover the domestic economy, and at the same time, how generously it is trying to protect low-income earners. In the end, this check was a phantom for us, but this letter from President Biden to us became a family treasure.
    According to May employment statistics released by the US Department of Labor on June 4th, the number of workers in the non-farm sector increased by 559,000 from the previous month. The unemployment rate was 5.8%, 0.3% down from the previous month. Increasing COVID-19 vaccination has reduced restrictions on economic activity throughout the US. However, on the other hand, there is also a view that employment is not growing sufficiently due to labor shortages caused by employment mismatches. In fact, the number of employees is still 7.6 million fewer than before the COVID-19 pandemic. From now, it is expected that the situation in labor market will gradually improve as vaccination in the service industry, which has been affected for a long time, progresses. As of June 7th, 50.91% of people in the US have been vaccinated at least once. It is unclear whether the current COVID-19 vaccine can provide herd immunity, but as the vaccination rate increases, the infection rate should decrease, so there is no doubt it is desirable that more people be vaccinated as soon as possible. On top of that, the Biden administration's swift and generous financial assistance to US citizens is surely bringing recovery to the US economy.
    The price of newly built containers at the end of May is $3,900 per 20f, 9.6% or $215 up from the previous month. The price of steel per ton is 14% up from the previous month. The number of new containers manufactured in May is 617,349 TEU (Dry: 574,431 TEU, Reefer: 42,918 TEU). This is the second largest production volume this year, following April. The factory inventory of new containers is 376,736 TEU (Dry: 291,570 TEU, Reefer: 85,166 TEU).
    Shipping Guide cites the freight index released by Drewry Maritime Research on June 3rd. The World Container Index (WCI) for the eight major routes to and from the US, Europe and Asia is $6,463.78 per FEU, 3.3% ($207) up from the previous week, continuing to hit record highs to surpass the previous year's level by 310.1%. The average from the beginning of this year is $5,299 per FEU, which is $1,917 higher than the average of $3,382 per FEU over the last five years. The index for each route is as follows.
AA) ASIA/EUROPE
Shanghai――>Rotterdam  $10,462 per FEU  3% ($288) up from previous week
Shanghai――>Genova      $9,900 per FEU   2% ($238) up from previous week
BB) ASIA/PACIFIC
Shanghai――>New York   $7,559 per FEU   6% ($412) up from previous week
Shanghai――>Los Angeles  $5,952 per FEU   4% ($210) up from previous week
CC) EUROPE/ATLANTIC
Rotterdam――>New York $3,720 per FEU   1% ($50) up from previous week
It is expected that each route will reach a record high and remain high.
Triton's new container orders exceeded 500,000 TEU by the end of May. In this pace, it will be a record number of orders. By the way, the top 5 companies with the most orders are as follows. (Unit: TEU)
| | | | | |
| --- | --- | --- | --- | --- |
|                 | Name | G.Total | Dry | Reefer |
| No. 1 | Triton | 526,180 | 504,570 | 21,610 |
| No. 2 | Textainer | 331,690 | 317,990 | 13,700 |
| No. 3 | Florens | 201,298 | 165,730 | 35,568 |
| No. 4 | Seaco | 124,300 | 89,740 | 34,560 |
| No. 5 | CAI | 86,990 | 76,990 | 10,000 |
    The shipping lines are having a hard time positioning empty containers from North America and Europe because of a shortage of workers and truck drivers in port area, in addition to serious containership congestion at major ports in North America and Europe due to lock down by the COVID-19 pandemic a year ago. Besides, although container movement is usually slack in winter, exports from China and Asia are strong due to the global stay-at-home consumption, and shipping companies are in need of newly built containers supplied by leasing companies to make up for the chronic shortage of containers in China and Asia. On the other hand, the container long-term lease seems to be getting as long as 10-year or longer, which has been usually 5-year. This is because shipping companies and the leasing companies have the same thing at stake. Considering ship upsizing, increase in service routes, disasters such as COVID-19 that changed the global flow of people and goods, accidents relating to grounding in Suez Canal, and the uneven distribution of containers due to supply chain, the lower leasing rate of more than 10-year long-term lease is attractive for shipping companies. Moreover, the leasing companies give priority to shipping companies who lease for 10 years over those who lease for 5 years. From the latter half of 2020 to this year, the shipping companies may have procured containers from leasing companies with a long-term lease of 10 years or longer. This may be said to have changed their character from traditional operation leasing companies to finance leasing companies.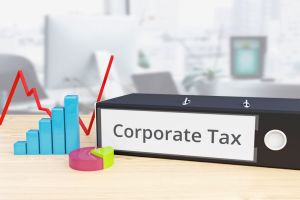 Finally, on June 5th, G7 Finance Ministers Meeting reported that they had agreed to raise the minimum corporate tax rate to 15%. In April this year, US Treasury Secretary Janet Yellen called on the world to put an end to the competition to reduce corporate tax rates. It seems that the minimum corporate tax rate has been set at 15% in response to it. Isn't this a rigging between countries? If shipping companies confer with each other on the ocean freight, they will be sued for violating the Anti-trust Act. Regular container ship operators are always open to freight competitions. Even though shipping lines are enjoying high freight level currently, they might face the excessive freight competition again if container ship operations get back to normal and containers start to be smoothly empty positioned from surplus area to China and Asia. What would happen if shipping companies go bankrupt due to unprofitability under the name of free competition and the shipping companies disappear? There should not be such an irrational thing. On the contrary, what about making a rule that the freight should not be lowered than a certain level? Of course, kickback and rebate from shipping companies to shippers should be prohibited. If they compete with really good services, they can compete with each other on a better level. I believe that will ultimately lead to great profits for consumers as well.
(Translated by Ms. Chizuru Oowada)