China's major change in Covid Policy and the disruption during the Chinese New Year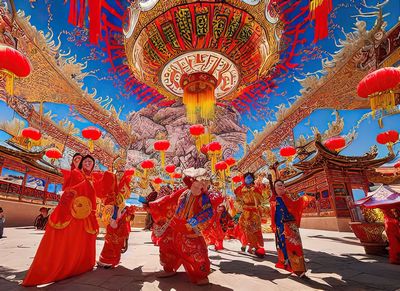 On December 7, 2022, the Chinese government announced a significant relaxation of its zero-Covid policy. Mandatory isolation of infected persons and PCR testing were abolished. This is a 180-degree turnaround of the strict zero-Covid policy. On January 8 of this year, the quarantine requirement for the entry into China was also abolished. Was the government moved by the protests of citizens who had endured nearly three years of confinement and suffering? Or was it the collapse of the zero-Covid policy that led the government to move toward collective immunization? Both must have influenced the government's policy shift!
     The Chinese New Year, which begins on January 22, is said to bring a huge movement of 2.1 billion people in total, including tourists, returning to their hometowns during the 40 days around that time. The energy of China's 1.4 billion citizens is beginning to swell and move after losing all restraint of confinement Chinese container manufacturers judged that they cannot expect much of an export rush before the Chinese New Year this year, did they? Administrative offices are closed as early as January 1, and factories are closed from January 10 to February 19 for the Chinese New Year holiday. On the other hand, COVID-19 is rapidly spreading in large cities, it is said that 600 million people may have already been infected. So there may be a possibility of chaotic and uncontrollable spread in rural areas where medical facilities are scarce. Other countries are forced to defend themselves against the fear of mutant strains bringing by visitors from China. In Japan, under the eighth wave of infections of COVID-19, as the number of deaths is exceeding several hundred daily, it is natural that we are overly nervous about it.
With the manufacturing and supply chain disrupted by the authoritarian "zero-Covid policy" in the past three years and steel product depression due to the real estate recession, a slowdown in the Chinese economy may be inevitable until the population is collectively immunized.
Expectations for economic recovery in the U.S. and Europe
     According to the December 2022 employment statistics released by the U.S. Department of Labor on January 6, the number of nonfarm workers increased by 223,000 from the previous month, exceeding market forecast of 200,000. The unemployment rate fell 0.2% from November to 3.5%, the lowest since last September. Average hourly earnings rose 0.3% from November, below the market forecast of 0.4%. The U.S. labor market remains severely understaffed, and we hope that this will boost incomes and increase purchasing power, leading to a good economic upward spiral.
As if to prove it, sales of newly built houses in U.S. seem to be picking up a bit despite amid high mortgage rates. The U.S. Department of Commerce reported 640,000 new single-family home sales in November, up 5.8% from the previous month, marking the second consecutive month of month-over-month gains. While the supply of existing home is low, some observers believe this is because housing manufacturers sell at lower prices to dispose of excess inventory. In any case, demand for accompanying furniture, appliances, and decorative items is expected to increase.
     European countries have begun to tax against energy companies who have been enriched by soaring prices of oil, gas, electricity, etc. caused by Russia's invasion of Ukraine in order to secure financial resources to support households suffering from inflation. This is called windfall taxation. The price of North Sea Brent crude oil is temporarily 60% higher than at the end of 2022, and the price of the Dutch TTF, a natural gas index, has soared to five times higher. Such profits gained by energy firms are to be restored to the people who are suffering from inflation. Meanwhile, industries and business unions in European countries are gaining wage increases through strikes. While the wage increase tends to lead an inflation, it has succeeded in reducing the inflation rate, which was over 10% once. In view of these movements, we believe that the European economy will revive quickly.
Sharp decline in spot freight rates
     According to spot freight rates by route published by Drewry Maritime Research (U.K.) on January 5, on outbound routes from Shanghai to Europe and North America, the freight for North America continues to decline while the freight appears to have bottomed out for Europe.
  Shanghai–>Rotterdam $1,874 per FEU 10% up from the previous week ($ 168)
  Shanghai–>Genoa $2.926 per FEU 2% up from the previous week ($ 47)
  Shanghai–>Los Angeles $1,964 per FEU 1% down from the previous week ($ 28)
  Shanghai–>New York $3,788 per FEU 3% down from the previous week ($ 117)
On inbound routes from Europe and North America to Shanghai, due to a competition among carriers to acquire laden containers?, the freight rates continue to decline.
  Rotterdam–>Shanghai $ 785 per FEU 1% down from the previous week ($ 4)
  Los Angeles>Shanghai $1,138 per FEU 3% down from the previous week ($ 31)
However, Drewry expects freight rates to continue to decline in the coming weeks.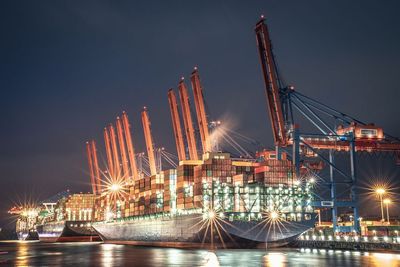 Spot freight rates for Shanghai to Los Angeles reached a high of $11,730 per FEU in August 2021, Shanghai to New York $15,000 per FEU in August 2021, and Shanghai to Rotterdam $14,990 per FEU in October 2021. The highest price was set for each of them, but the prices gradually declined in 2022, with a sharp drop in October by 35-47% on each route. We cannot help but be amazed at how fast this happened. And the ILWU/PMA labor negotiations have not yet been resolved and carried over into this year. Concerns remain.
Container surplus problem shifts to China and shipping companies' strategies
     In addition to the declining freight rates, shipping companies are also facing a container surplus problem. More than half of the containers in use are leased containers. Most of them are on long-term leases and cannot be returned until the lease expires. Even if they expire, there are monthly restrictions on where and how much containers can be returned. The scale of container storage at North American depots secured by leasing companies has not changed much from 10 years ago. On the other hand, shipping companies have become mega-carriers and have doubled or tripled their container usage. It is physically impossible for leasing companies in North America to receive the volume returned by shipping lines. Off-dock situation at major ports is thought to be getting worse. As the city area is getting close to the port that in order to use firearms for container repair, containers depots have to be located far away from the terminal.
     The 4.3 million TEU surplus problem in North America has shifted to China as a result of reduced congestion at major North American ports and smoother empty container re-positioning, and now causing container storage problems at major ports in China. Even in China, there is a limitation to the number and area of off-docks at major ports while, against expectations, the export rush before the Chinese New Year did not happen. Shipping companies are responding with blank sailings, but the sudden cancellation of the "zero-Covid Policy" has caused confusion and delays in port cargo handling and causing a problem of waiting for berth almost a month for arriving vessels.
     As a result, shipping companies have changed some of their vessels' routes on European service from the usual route of via Suez to the temporally route of via Cape of Good Hope in order to take more time to return containers and solve the problem of container storage on the Chinese side. This is a secret measure to kill two birds with one stone, isn't it?
New container information for December 2022
     New container price in December 2022 was $2,000 per 20f, down $50 or 2.4% from November, and $1550 or 44% lower than the December 2021 price of $3,550 per 20f. New container production was 177,150 TEU (Dry: 156,111 TEU, Reefer: 21,039 TEU). Newly built container factory balance at the end of December was 1,042,374 TEU (Dry: 969,384 TEU, Reefer: 72,990 TEU). December factory shipments totaled 178,552 TEU (Dry: 155,877 TEU, Reefer: 22,675 TEU). The number of new containers built in 2022 was 3,693,359 TEU (Dry: 3,410,110 TEU, Reefer: 283,249 TEU). This was the third highest production year in the past 10 years (2021 and 2018). Meanwhile, 178,552 TEUs (Dry: 155,877 TEUs, Reefer: 22,675 TEUs) of new containers were picked up from factories in December. It is thought that most of these containers have been taken by shipping companies. As shipping companies themselves having excess surplus containers, they are likely to replace leased containers with less costly own containers in an effort to reduce costs. With steel prices in China falling, container prices are expected to fall further this year.
Japan's appeal leads to world peace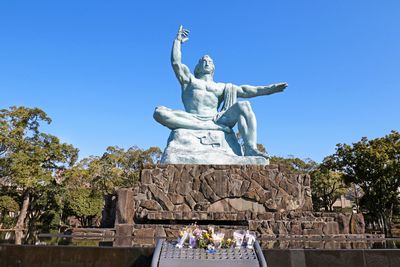 Prime Minister Kishida is currently visiting G7 countries. He will play a vital role this year. That is, in addition to chairing the G7 meeting in Hiroshima in May, he has been invited by Ukrainian President Zelensky to visit Ukraine. I hope he will go to Ukraine and promote Japan to the world. I believe that this is a good opportunity for many people around the world to get to know Japan. I hope that he will take a firm stand against Russia's inhumane barbarism and appeal for nuclear abolition as a country that has experienced two atomic bombings. This has such an important impact that it would be like taking one step on the moon. By extension, it will help foreign people understand the peaceful Japan and Japanese people. I am convinced that the more people know about Japan and the Japanese people, the more the whole world will start walking toward peace.
(Translated by Mr.Masaki Nakatsu)