The Intermodal Europe in Amsterdam took place from 08 to 10 November 2022.
I wish I could have participated in somehow this year because it was the first time in three years since the event could not be held due to COVID-19, however, for several reasons, I was unable to do so this year.
Mr. Phil Behenna, VP Container Interchange Ltd, who attended the Intermodal Amsterdam, contacted me to contribute an article about this year's Intermodal Amsterdam.
As I had given up on attending, I was very happy with his offer, so I gladly accepted it.
However, he was in sick because he was tired from work and travel.
According to him, even though he returned to San Francisco from Amsterdam where the weather was good, his home is on the Nevada border and there is a lot of snow.
Such cold weather may have been the cause of his illness.
I'm sure that he is back to normal now.
I would like to express my deepest appreciation for the special contribution.
Then, on November 7, COA (Container Owners Association) was held on one day before the Intermodal, which is a meeting where many container-related people are gathered from shipping lines, leasing companies, container manufacturers, etc. I feel nostalgic since I have not attended it for a long time.
I also hope to meet Mr. Patrick Hicks, COA Secretariat, at the next Intermodal.
EF International Ltd.
Managing Director
Harumi Nakao
 My Impressions from The Intermodal Europe 2022 by Mr.Phil Behenna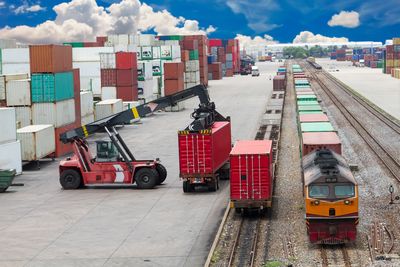 In some ways, I think it was one of the most interesting intermodal shows that I have been to because of the timing: If there had been shows in 2020 and 2021, I have a feeling that they would have been rather dull affairs because there wouldn't really have been terribly much to talk about: the leasing companies had no stock and the ocean carriers were naturally focused on maximizing contribution on headhaul traffic in an unprecedented period.
But in November 2022, the world is changing and changing very rapidly and the timing of the Intermodal Expo was serendipitously perfect in terms of being able to meet people at precisely that moment.
And the biggest upset is that the cargo flow that has been strong over the last three years is suddenly dropping and that changes everything. It is causing the ocean carriers to have to blank sailings very aggressively, and to consider the future because a) the astounding couple of years of profits that they have enjoyed may be coming to a close, and b) that the rebound in terms of supply & demand (capacity deployed vs. cargo demand) could be quite severe.
On the container front the world is also changing very dramatically. I think that in 2019 they were approximately 2.7 million TEUs use of new containers built. In 2021 there were more than 7 million TEUs of containers built, and it still wasn't enough.
It wasn't enough because first of all demand was very high, but mainly because the supply chains were so impacted by Covid: there was massive inefficiency in the system that caused trip times to increase from perhaps 75 days on a laden trip up to perhaps 150 days because of blockages and and congestion at ports and terminals, railroads, trucking companies, depots – the entire infrastructure of our industry.
And, secondly, the containers weren't enough because the ocean carriers were consciously running a head haul focused operation – naturally focused on getting the ships back to the main ports in Asia to load them up again with high-paying cargo, perhaps feeling that they could cross the bridge of too many containers and containers in the wrong place at a later date.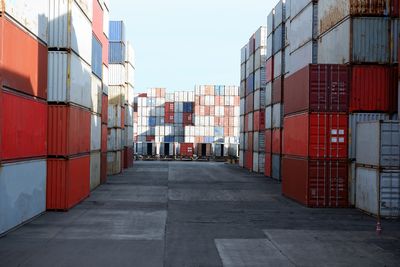 Well, that later date has now arrived, and with a drop in cargo flow, a massive reduction in the quantity of bottlenecks in the supply chain, excess containers are now everywhere. I asked a number of people how many excess containers they believe they were in circulation, and I figure of 4 million was roughly the median. In other words, we might have as many excess containers sloshing around the system as might have been built in almost 2 years pre-Covid. And those containers have to work their way out of the international supplier system.
Many of those containers were put out on lease and where possible ocean carriers are trying to return those containers to the leasing companies. But I think they have a couple of challenges: the first one is that many of the containers were put out on long-term lease and may not be off-hired that easily and secondly, that whilst some parts of the supply chain have improved definitely the depots worldwide are very congested. And with the best will in the world, the leasing companies cannot find depots with space to except the boxes back off hire. The depots are full, and the leasing companies are increasingly now starting to tell the ocean carriers that they simply will not accept boxes being off hired in many locations. I don't know how that ends – in theory, the ocean carriers have a contractual right to offhire those boxes, and unless the leasing companies declare force majeure or something similar, I can't see an easy solution. It may be that the ocean carriers will have to agree to keep the units on hire but the leasing companies may have to either eliminate or even start to pay credits to the ocean carriers for keeping the units in their fleet.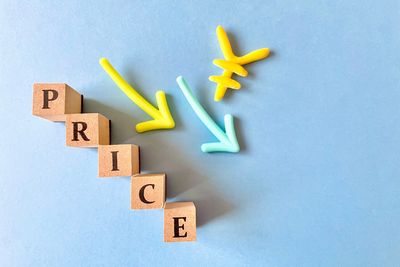 The second issue is that we're now starting to see many of those international containers start to enter the resale and the domestic markets: for 2 to 3 years, the resale & domestic markets were basically starved of equipment, availability dropped to practically nothing and prices went sky high. We are now starting to see evidence of containers starting to re-enter the resale and domestic markets strongly, and seeing dramatic prices drop on the USA coasts. (Prices at inland locations are still quite high because the shortage of trucks, truck drivers, the high cost of fuel, allied to the stringent, environmental regulations for trucks entering California, all mean that getting units off the coast, particularly out of Southern California, is quite an expensive exercise. But I do expect the prices will make their way down).
And generally across the globe, we seem to be entering a period where second hand prices for containers could drop dramatically lower: we are already hearing quotes for new build containers under $2000 for a 20 foot, pricing for secondhand units in China at $1100 and an expectation that box prices for secondhand units are going to drop certainly into three figures, and then it's simply a question of how low they will go.
So my impressions from the show were several: timing was perfect to witness this very dramatic change, that we are starting to see real signs of concern about cargo flow on behalf of the ocean carriers, real concern from the leasing companies about how many boxes are going to be offhired and what on earth they going to do with them and a feeling that we are about to see a dramatic reversal on the domestic & resale markets, in terms of suddenly increasing availability and dramatically dropping prices.
Interesting times!
Phil
(translated by Masaki Nakatsu)
Mr. Phil Behenna brief history
Executive Vice-President, Container Interchange LLC
https://www.containerinterchange.com/
1991      Worked at P&OCL(London)
    Responsible for equipment and trade management in the Middle East and South Asia.
1996      Appointed P&OCL owner representative in Shanghai
2000      Joined International Asset Systems (IAS) in Hong Kong
2001      Appointed Senior Vice President in the U.S
2013      Established Container Interchange LLC (CI)